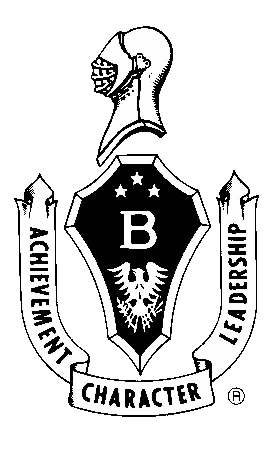 The Beta Club insignia is composed of the emblem
as its central feature, with two additional symbols -
a knight's head, and a lettered scroll.

The knight's head was designed to represent nobility of
personality in recognizing the inherent dignity of
every human being.

The words "Achievement, Character, Leadership"
which appear in the scroll beneath the emblem
are the cardinal attributes upon which
depend membership in the Beta Club.

The scroll itself is derived from usage of the
symbol in heraldry, representing part of a knight's
tunic which was ripped from him in his combat to
defend the right.